Become an E-commerce and Digital marketing Specialist!
Why should you come to this training
Complex program covers all aspects of e-commerce and of digital marketing so that you  will be ready to build your own e-commerce business or manage online channels.
The course is led by experienced professionals, including Google trainers.
You are going to learn all about E-commerce in a 30hour workshop with experts from international companies (e.g. Google)
You will get certificate from Jagellonian College accredited in the EU.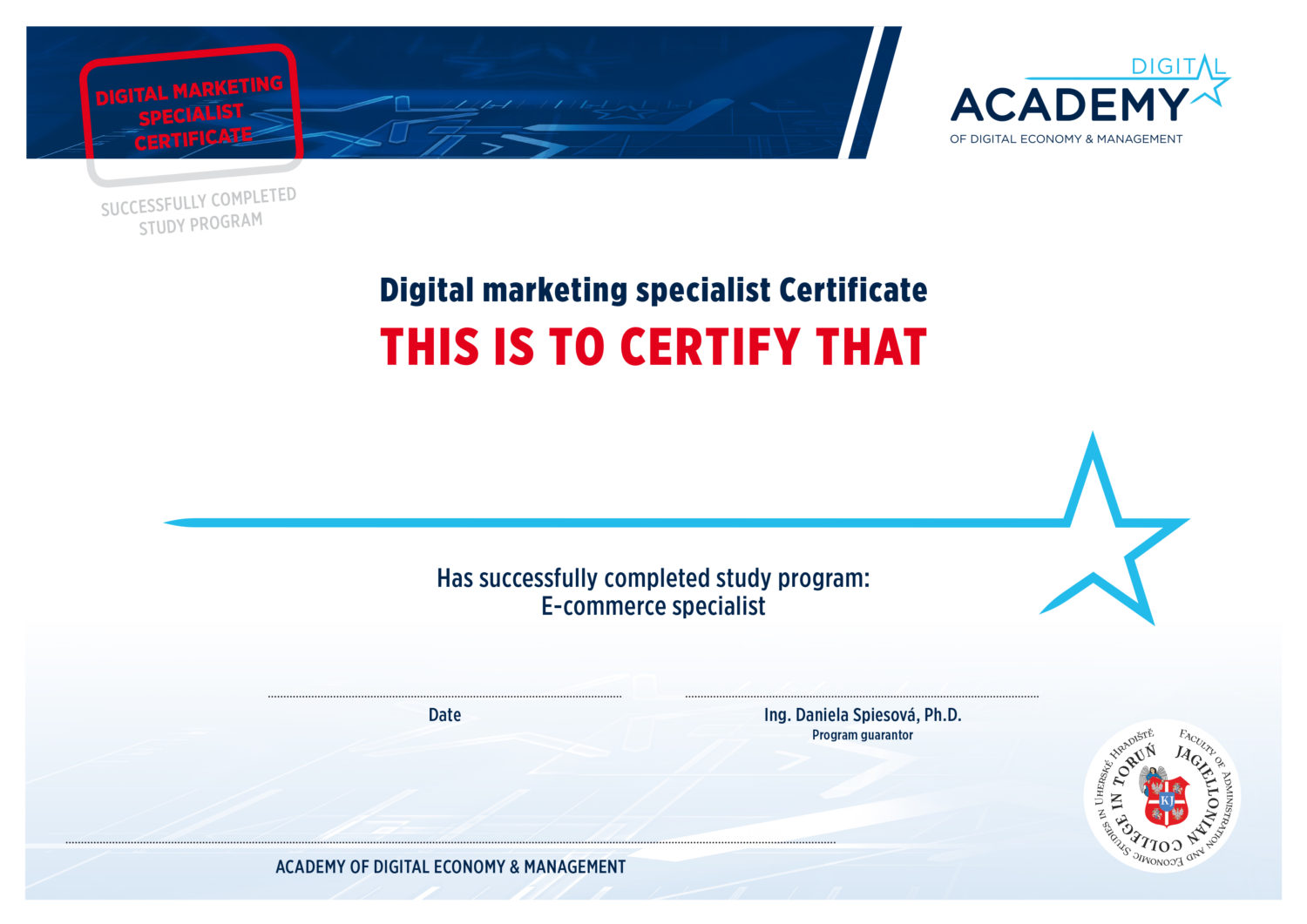 What you will learn during the course

How to create your own e-shop/e-commerce site and understand  solutions for small business as well as corporations.
How to manage online marketing campaigns
How to use Google AdWords
Understand how to use social networks for your business goals.
Understand platforms like CRM or emailing,  which are crucial digital marketing tools
You will learn that creating web content and videos  is not only important for business, but also fun
Who can you look forward to and what knowledge is required for the course:  
Who is expected to attend the summer school:

University students
High-school students their grade
Anyone looking for a career in e-commerce
What knowledge is required for the course:
No previous knowledge of e-commerce or online marketing is needed. Just basic computer literacy.

The course will be carried out in English, so reasonable understanding is required.
References from course attendees
ADEM fulfilled everything I wanted to know and more. I really thought that we are going to work just with Google, but we did many other things in e-commerce: web creation, e-mailing, CRM, analytics and other. The lectors were great, I enjoyed social media the most. What I appreciate the most is the practical knowledge we got.
ADEM gives you a comprehensive overview of e-commerce. Every attendee is going to find an area they are most interested in and thanks to ADEM will continue to develop in that particular area.
ADEM training opened the doors to the world of e-commerce for me. Now I know what's behind e-commerce and that it's not just about online marketing. That's just the beginning…
I'm so glad I participated in the 70hour long workshop about e-commerce. I've learned so many new and practical things. I met great people from the field of online marketing. I'd go for it again in a heartbeat!