Become an E-commerce Specialist!
Why should you come to this training
You're going to be prepared for a career in e-commerce

You're going to create your own project

The 3-month study program E-commerce is one of the kind course in the Czech Republic

You are going to learn the secrets of trade in e-commerce and online marketing area

Thanks to top e-commerce platforms from our partner companies you are going to put your knowledge into practi
You are going to learn
You are going to understand everything around e-commerce from creating an e-shop, working with platforms for business management, all the way to online marketing.

You are going to create your own website, e-shop and learn solutions for small projects as well as for large corporations.

You'll see that social media aren't just for fun in your free time, but that they are important for your business.

You are going to try creating your own online campaign in Google AdWords and Sklik.

Filming videos are not just for fun, but you are going to learn to use them for developing your business.

You are going to set up website analytics and learn how to use it for managing campaigns.

You are going to practice working with a CRM system and learn about its importance for business management.

You are going to learn how to work with an effective e-mailing platform.
Who is going to train you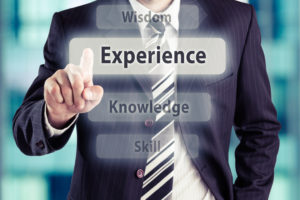 Professionalism: All our ADEM lectors have practical work experience.

They are very friendly and prefer individual approach.
Not only they have the latest know-how, but they know-how to share it in a friendly way. 🙂
For whom is this training
If you answer YES to at least one of these questions, then go for it!
I have my own goals and want to start my own online business.
I'm a college student and I don't want to start out on an entry-level job wage. I aim much higher.
I'm an employee and I want to progress in my career. I want to be responsible for online sales.

Course duration
Jedná se o 70 hodin školení.
Výuka probíhá o víkendech/popř. dle domluvy

Course date

7.10.2017 – 9.12.2017

Course venue
The Academy of Digital Economy
Ohradní 61, Prague 4 – Michle
3rd floor, bell no.2

Cource prices
1200 Eur
References from course attendees
Great course! Best out of all courses I ever attended. I'd recommend it to everyone!
ADEM fulfilled everything I wanted to know and more. I really thought that we are going to work just with Google, but we did many other things in e-commerce: web creation, e-mailing, CRM, analytics and other. The lectors were great, I enjoyed social media the most. What I appreciate the most is the practical knowledge we got.
ADEM gives you a comprehensive overview of e-commerce. Every attendee is going to find an area they are most interested in and thanks to ADEM will continue to develop in that particular area.
ADEM training opened the doors to the world of e-commerce for me. Now I know what's behind e-commerce and that it's not just about online marketing. That's just the beginning…
I'm so glad I participated in the 70hour long workshop about e-commerce. I've learned so many new and practical things. I met great people from the field of online marketing. I'd go for it again in a heartbeat!
This course has been the best investment in my education I could have given myself. I learned how to work with various online tools, which I'll now use in our family business. I can only recommend this course.