Experience the atmosphere of a city at the heart of Europe and get the know-how from the digital world
Five reasons why should come right now

All inclusive: we will take care of everything, you only need to buy a flight ticket
It's an educational and sightseeing trip, which makes it so unique
You'll experience astonishing historic sights, get to know local culture, traditions and taste the famous Czech beer 🙂
Besides sightseeing, you are going to learn all about e-commerce in a 40hour workshop with experts from international companies (e.g. Google)
The program is flexible – adapted to the wishes of a small group
What will you learn within E-commerce course during your stay in Prague
The complex program covers all aspects of e-commerce, so that participants will be ready to build their own e-commerce business, or take over responsibility for corporate online channel management.
You will create own e-shop/e-commerce site and understand solutions for small business as well as corporations.
You will be able to integrate site with web analytics.
Carry out own campaign in Google AdWords and will be ready for Google Certification.
Understand, how to use social networks for their business goals.
Understand platforms like CRM or emailing, which are crucial business management tools.
You will find out that creating web content and videos is not only important for business, but also fun.
Prague, Czech Republic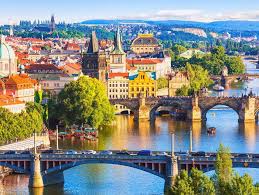 Sightseeing and trips around central Europe
Prague sightseeing, including Prague Castle

Trip to Vienna, Austria

Trip to Cesky Krumlov (most desired place in CR just after Prague)

Bohemia crystal glass factory excursion

Pilsner Urquell brewery excursion

Skoda car factory excursion

Broadway Black Theatre evening show
Accommodation:
Note: Stay can be offered also in different length to suit our partners and students. E.g. 3 weeks program.
Who can you look forward to and who's going to take care of you  
Daniela Spiesová (the organizer)
Our team of lectors
Our team of guides
Hotel personel, bus drivers, restaurant personel and shopkeepers 🙂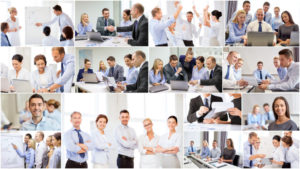 What knowledge is required for the course:
No previous knowledge of e-commerce or online marketing is needed. Just basic computer literacy.

The course will be carried out in English, so reasonable understanding is required.
Who is expected to attend the course:

University students
High-school students in final grade
Anyone looking for a career in e-commerce

Lenght of stay
12 days

Dates

1.8. – 12.8.2018, 5.9. – 16.9.2018


Venue

Prague, Czech republic

Price

 € 3 900