Become an E-commerce Specialist!
Why should you come to this training
Complex program covers all aspects of e-commerce, so that you  will be ready to build your own e-commerce business or manage online channels.
The course is led by experienced professionals, including Google trainers.
You are going to learn all about E-commerce in a 30hour workshop with experts from international companies (e.g. Google).
Course will take place in beautiful historical premises of AAU (more details).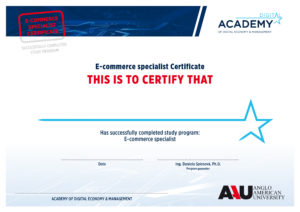 What you will learn during the course

How to create your own e-shop/e-commerce site and understand  solutions for small business as well as corporations.
How to manage online marketing campaigns
How to use Google AdWords
Understand how to use social networks for your business goals.
Understand platforms like CRM or emailing,  which are crucial digital marketing tools
You will learn that creating web content and videos  is not only important for business, but also fun.
Optional preparation for Google certification for Google AdWords for just 90 EUR (8 hours workshop)
Who can you look forward to and what knowledge is required for the course:  
Team of lecturers:

Vojta Košák
Nike Page
Jiří Dvořák
Dana Kultová
Verča Brindzová
More details about each lector can be found in our team section
Professionalism: All our ADEM lectors have practical work experience.
They are very friendly and prefer individual approach.
Not only they have the latest know-how, but they know-how to share it in a friendly way. 🙂
Who is expected to attend the summer school:

University students
High-school students their grade
Anyone looking for a career in e-commerce
What knowledge is required for the course:
No previous knowledge of e-commerce or online marketing is needed. Just basic computer literacy.

The course will be carried out in English, so reasonable understanding is required.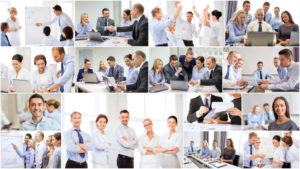 Experience the atmosphere of a city at the heart of Europe and get the know-how from the digital world Choose our all-inclusive package!  
Four reasons why should choose all-inclusive package!
We will arrange everything for you: accommodation, guide, all transfers… and most of all attractive program including trips, excursions, cultural events and sightseeing during the whole stay.
It's an educational and sightseeing trip, which makes it so unique.
You'll experience astonishing historic sights, get to know local culture, traditions and taste the famous Czech beer 🙂

Welcome to 4* Hotel near the historic centre in Prague  
Accommodation
 Well equipped fully renovated rooms
 Excellent Restaurant & Bar
 Wellness Centre
 Secure Car Parking
 Friendly and helpful staff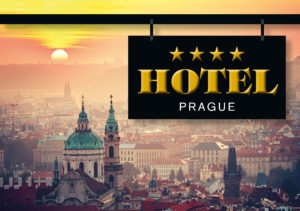 Room Facilities

Free Wi-Fi connection in entire hotel
 Individually controlled air conditioning
 Safety deposit box for laptop
 Coffee & Tea making facilities
 Hair dryer
 Mini bar
 Satellite LCD TV
Uncover the real Prague Mysteries (What no travel agency can show you)  
… we offer you a unique opportunity to discover one of the most beautiful cities of the world with the eyes of a native and patriot who knows this Central European pearl as his shoes, can talk about its mysteries takes you to the very special places …
References from course attendees
ADEM fulfilled everything I wanted to know and more. I really thought that we are going to work just with Google, but we did many other things in e-commerce: web creation, e-mailing, CRM, analytics and other. The lectors were great, I enjoyed social media the most. What I appreciate the most is the practical knowledge we got.
ADEM gives you a comprehensive overview of e-commerce. Every attendee is going to find an area they are most interested in and thanks to ADEM will continue to develop in that particular area.
ADEM training opened the doors to the world of e-commerce for me. Now I know what's behind e-commerce and that it's not just about online marketing. That's just the beginning…
I'm so glad I participated in the 70hour long workshop about e-commerce. I've learned so many new and practical things. I met great people from the field of online marketing. I'd go for it again in a heartbeat!